Ven. Agnelo Mass telecast live every Thursday. Watch here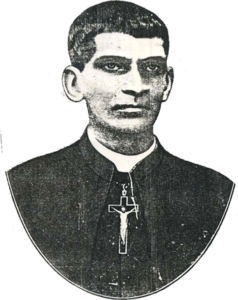 Saints are powerful beacons
of the light of Christ to the world.
Every situation in their lives
is an exemplar
of their discernment of God's will
for themselves and for the service of others.
They give us courage and assurance.
After all they were men and women like us,
frail yet graced,
who did what all of us are called for –
to search for God
and to respond to him
at every moment of our lives.
They did it to supreme level.
Hence they are declared saints.
VEN. AGNELO IS ONE SUCH — THE ICON OF PILAR
CONTACT
VICE POSTULATOR,
Pilar Monastery Offices,
Pilar, Goa, India 403203
Mobile: 932 203 8791
Email: vpagnel@rediffmail.com
CONTACT PERSONS ABROAD
USA & CANADA: Fr. Carlos Pereira    Email:  carlooze@yahoo.co.in
UK: Fr. Lucas Rodrigues  Email :lucasrod@hotmail.co.uk
GERMANY AND EUROPE:  Fr. Julius Ferrao Email:  juliusferrao@rediffmail.com
YOU MAY CONVEY FAVOURS RECEIVED THROUGH VEN AGNELO IN THE FORM BELOW